Down the Fenske Cowhorses is a small breeding operation in East Central Saskatchewan, Canada. The ranch runs a small band of quality broodmares combined with a commercial cattle operation in the Parkland region of Saskatchewan. Rolling hills and large green pastures give the colts lots of room to grow, run, play and develop in a natural environment as horses were meant to, while they also learn to live in a herd setting and maneuver many natural obstacles they find throughout their day. The cattle operation, along with providing the majority of my living, also provides excellent opportunity to teach young horses about life on a working ranch and provides ample opportunity not only for productive "outside miles" but also practical experience working and trailing cattle on the range that can only be found in a real ranch setting. Colts are handled regularly from birth, in the process of developing eager & willing life-long partners.

I had raised a few foals using outside stallions over the years, but the dream of owning a great cow-horse stallion of my own was planted many years ago and many hours were spent over the years, researching and searching for the exact right fit for my operation. The love of a Paint horse was deeply engrained but it seemed difficult to find the traits I was looking for in a cow-horse that was also in a painted package. In spring of 2009 things finally began to fall into place, and with what I believe was more than a little devine intervention, I found what seemed like exactly what I had been searching for…and little did I know at the time how perfect this little guy would be for me.

SPOOKS DELTA DUDE
arrived at the ranch in July of 2009 at which time we started in on this whole new adventure!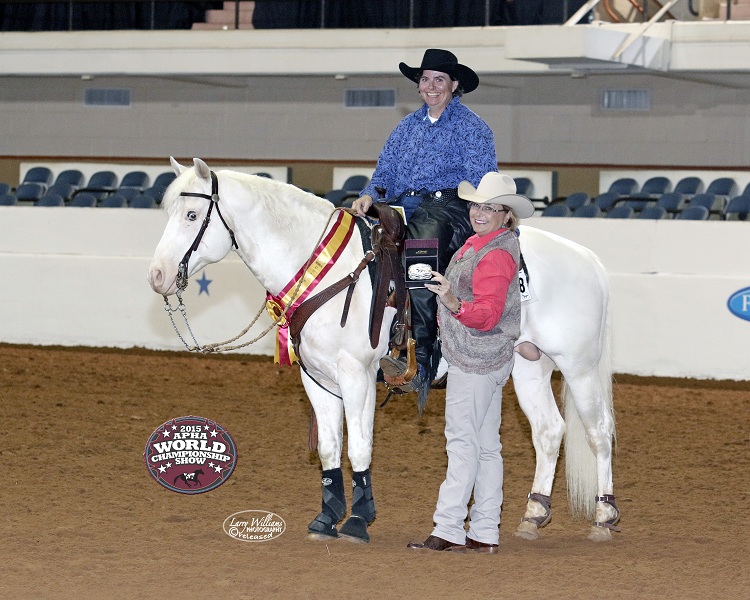 When I was originally searching for a quality stallion I thought I had a small band of fairly good quality mares.  However, as luck would have it, I was blessed with such a GREAT stallion in Spook, I quickly realized that I needed to find even better quality mares that would complement his amazing talent, ability, temperament & trainability.  The next number of years, were spent converting the brood-mare band over into what I now consider some really top-quality bloodlines, and of course, not only finding those sought-after bloodlines close up on the pedigrees, but also in either producing or earning (or both) mares as well, in hopes of producing some amazing foals and future champions!! 

I am very pleased with where my broodmare band is at this time, and I'm very excited to see each spring arrive to see if all the study and searching on the mare-side of the business is going to produce what I'm expecting it to.   I've decided to focus my program on quality rather than quantity and I think a few of the best mares I can find is what is right for me at this time, so I can focus on making sure both they and their foals receive the appropriate amount of my attention