I currently have a few horses ready for sale at the ranch. 

If you see something that may interest you please feel free to contact me to ask any further questions you may have. 

The horses listed will continue to be handled, &/or ridden and used until sold so prices may be subject to change as they get more time under saddle &/or experience.

If you are interested in a prospect from my breeding program or any of my foals or upcoming foals please feel free to contact me to discuss any plans for upcoming foals or prospects as well.
 
2021 foals will be arriving starting in mid-May - please check the foal page for updates

Thank-you for your interest in my horses!


 
---
DFN SPOOK COLORD LACE
2018 Sorrel TOVERO FILLY   APHA #1082,099
Sire: SPOOKS DELTA DUDE (Spooks Gotta Gun x Deltas Spicy Diamonds)
Dam: Do Be Colord (daughter of COLOR ME SMART)
"LACEY" is a SUPER APHA filly!!  So much so that until recently she was not being offered for sale and was on my "keeper" list!! I've recently come to the conclusion that I will not have the resources available to give this filly the opportunity she deserves so I'm reluctantly offering someone else the chance to own this awesome prospect!!!  I have SOO many people asking when I'm going to sell a filly from Spook, so here you go I've decided to give someone else a chance at owning this very awesome filly!!!  Although her bloodlines will definitely make her an awesome broodmare in years to come, please don't inquire unless you're willing to give her a chance to prove herself in the show-pen first!! 
Her sire, Spooks Delta Dude is a proven cowhorse with numerous accomplishments to his name including being on the list of TOP 5 APHA Cow Horse SIRES according to Equistat !!  He is sire of NRCHA earning offspring, including multiple open futurity champion cowhorse DFN SPOOKY CAT ($17,500+ earnings) and is also sire to my 3 yr old futurity filly for 2019 that won over $1400 in 2019.  Spooks Delta Dude was also top 3 three times in working cow horse at APHA world show, including Open Working Cow horse (with non-pro rider/trainer).  His foals are definitely starting to make a mark and get noticed in the show-pen & this one definitely has potential to do so as well!
Lacey's dam, APHA Do Be Colord, is a daughter of the great Color Me Smart out of a daughter of Dual Pep, so you don't find a much more Cutting/Cow Bred bottom-side in an APHA prospect than that!!
This filly definitely has one of the most powerful cowhorse/cutting APHA pedigrees being offered for sale at this time!!  Take a close look at what you'll be getting both as a show prospect and well as a future broodmare.  Fillies like this one are what the future of APHA cow horses will be built upon!!
Lacey is nominated into to the Sask Reined Cow Horse Assoc's Stallion Incentive Program for extra earning potential! 
Lacey will be 6 panel N/N based on parents testing. 
Color DNA results as following:  Tobiano TO/N, Splash SW1 N/N SW2/N (one copy of Tobiano + one copy Splash-2)
LACEY HAS BEEN SOLD TO ALBERTA!  THANK-YOU Katie & Curtis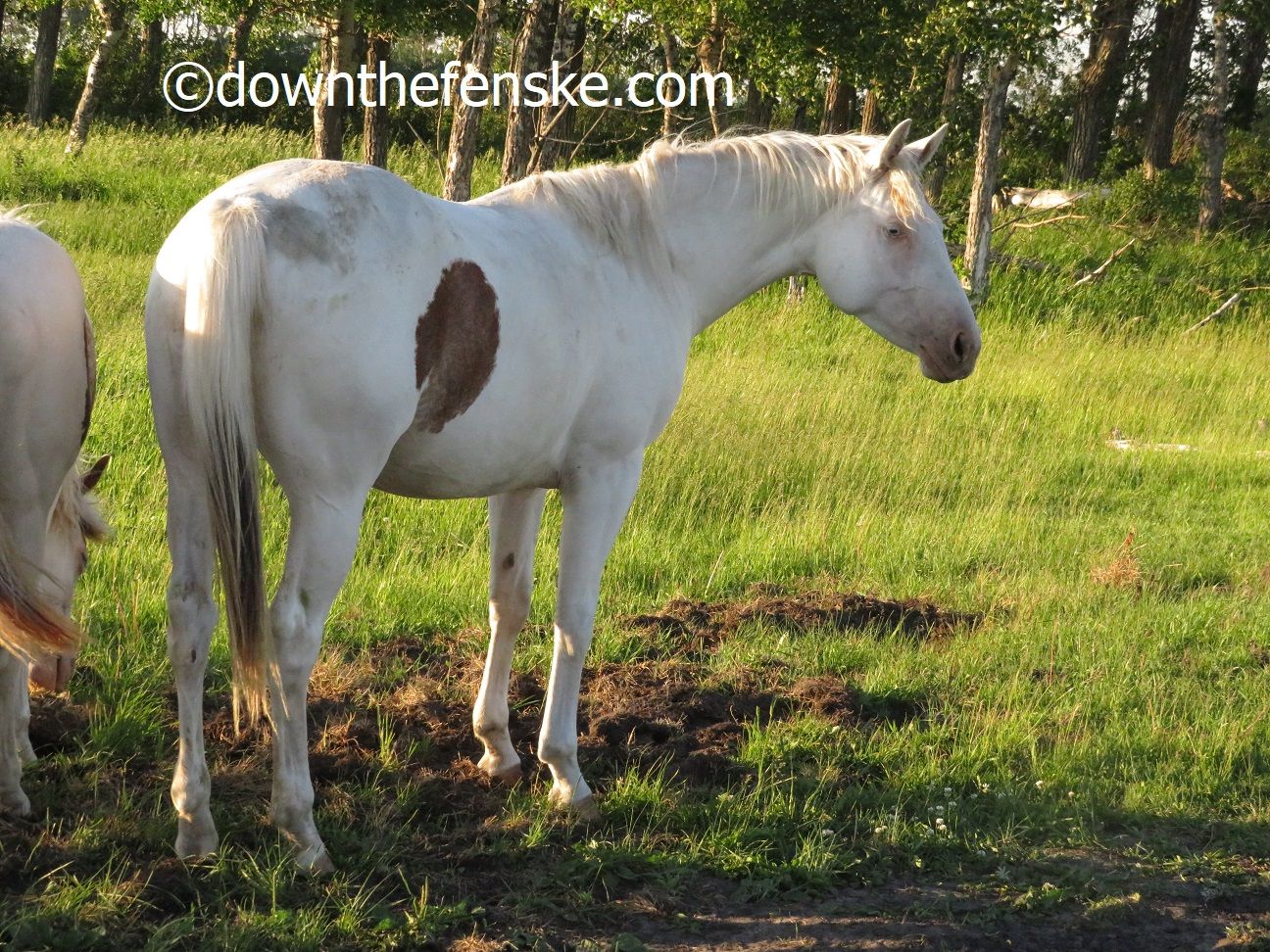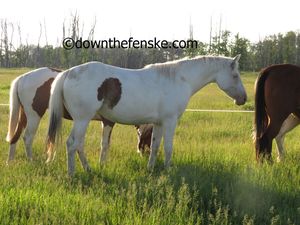 ---
"DFN SPOOK SMARTCASPER"
2019 SORREL TOVERO (SOLID WHITE) GELDING
APHA #1093,235
SIRE:SPOOKS DELTA DUDE
DAM: ELPHABELENA (daughter of SMART ARISTOCRAT out of DOC OLENA daughter Kimberlena)
"CASPER"
Casper's color was definitely the shock of foaling-season 2019, arriving with no color at all anywhere other than white - out of a solid sorrel QH mare!!
However, he's NOT just a FANCY color; he is very nicely built and will have the ability to work a cow with the best of them - and definitely get you noticed doing so!!
His Dam, Elphabelena has NCHA earnings of her own and has produced close to $60K in NCHA earnings also - so this little guy will be right at home in the cutting or cow horse pen in a few years!!
Ella's 2016 filly by Spooks Delta Dude was my 2019 NP Futurity horse, winning over $1225 in NRCHA & a little bit in ranch-cutting too. "Bella" will also be my Non Pro Derby horse for 2020 & I expect that Casper will have the ability to have a similar future when the time comes. 
With his breeding and good-looks, Casper will definitely get you noticed!!
Please contact for current pricing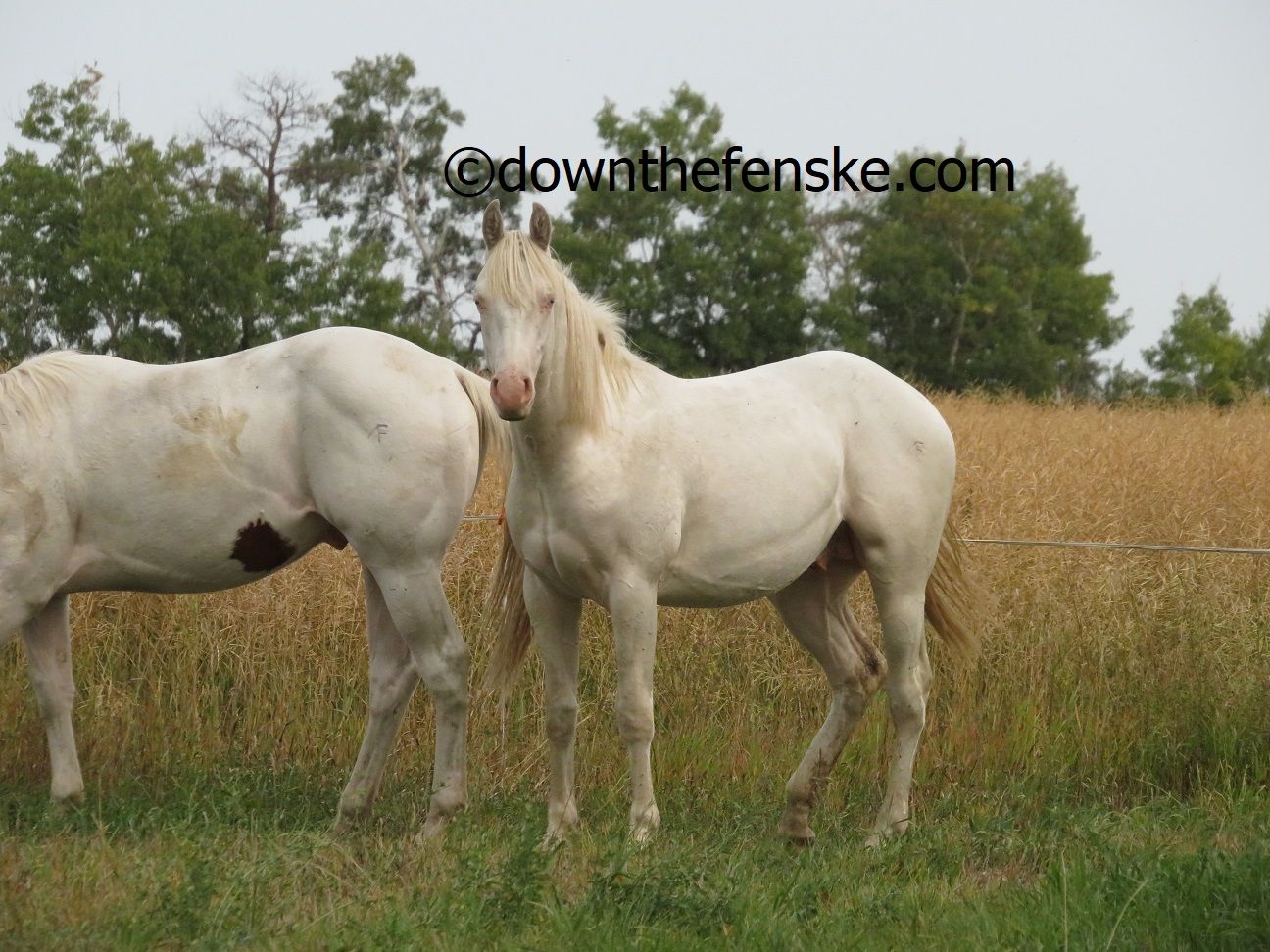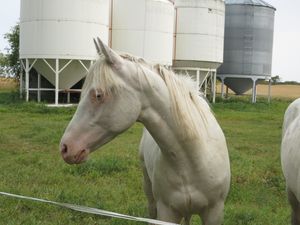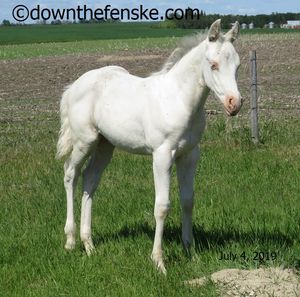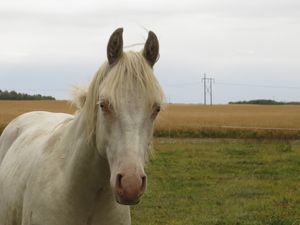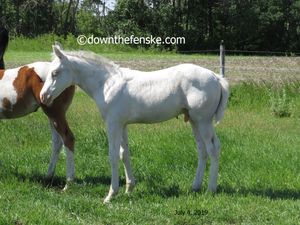 ---
"DFN SPOOKY KEMOSABE"
2019 SORREL TOVERO GELDING
CPtHA #P3513
SIRE: SPOOKS DELTA DUDE
DAM: PIPPI (Grade daughter of PEPINICS MASTER)
"TONTO"
Pippi had another big strong Sorrel Tovero colt this year!! He's definitely a looker with his fancy color and being built like a brick-house!!
He's already built strong & tough enough to make an awesome using ranch horse but will be athletic enough to do pretty much anything!  Full siblings not only working as ranch horses, but also showing in Reining and could easily do working cow horse under the right direction!
Pippi's foals have sold as far away as Nova Scotia, Canada and Southern California, USA and all of their owners have nothing but good things to say about them!
NOTE: Tonto is registered with the Pinto horse assoc NOT APHA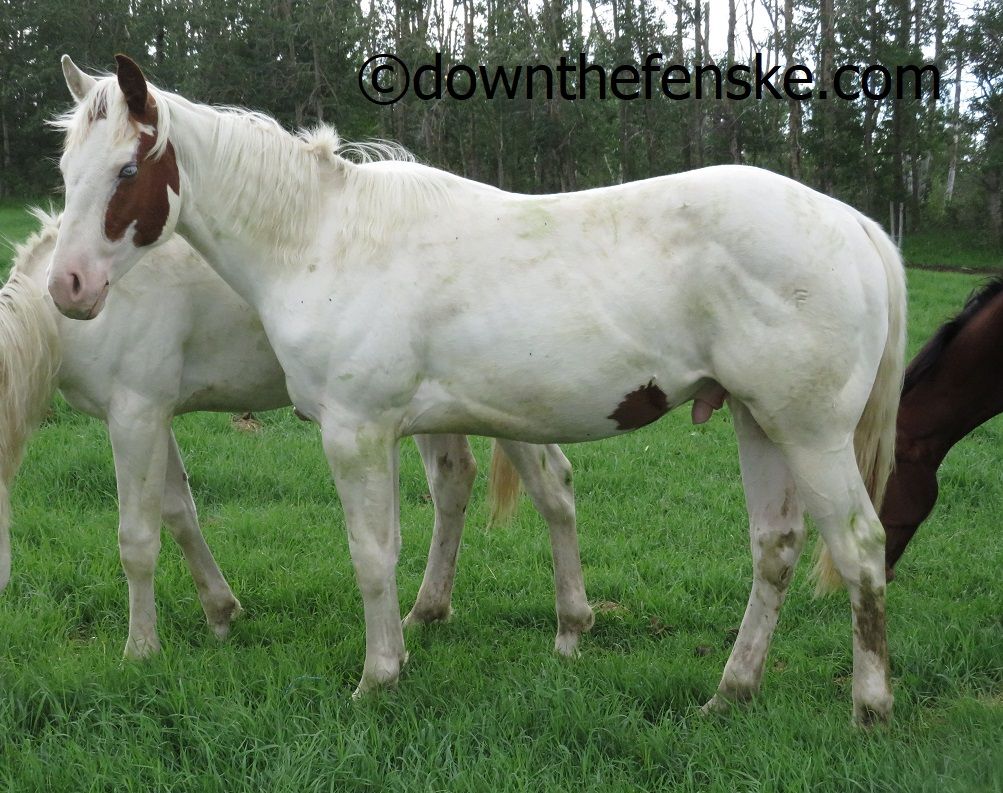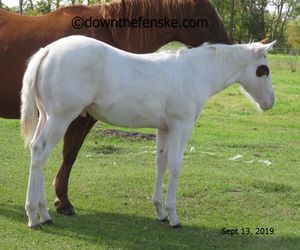 ---
"DFN SPOOKS LUCKY JACK"
2019 SORREL TOVERO GELDING
APHA #1092,483
SIRE: SPOOKS DELTA DUDE
DAM: LUCKYDEE TEENA
"JACK"
Teena's foals have become quite predictable in not only color, but style and type.  They seem to always have the pretty little head/face and a good stout, solid body to go with it.  Teena's past foals have been very versatile, and most are in working homes with many good reports back about great minds and willingness/trainability.  Reports back say they've tried everything from some reining work, cowboy challenge, mounted shooting and cow work and have enjoyed and been successful at all of the above.
This guy so far is proving to be friendly, smart and wanting to learn! He'll be right at home with any job on a ranch or doing any number of the competitive avenues somebody might want to point him towards!!