I currently have a few horses ready for sale at the ranch. 

If you see something that may interest you please feel free to contact me to ask any further questions you may have. 

The horses listed will continue to be handled, &/or ridden and used until sold so prices may be subject to change as they get more time under saddle &/or experience.

If you are interested in a prospect from my breeding program or any of my foals or upcoming foals please feel free to contact me to discuss any plans for upcoming foals or prospects as well.
 
2022 foals have ARRIVED!! Information on FOAL page 
Thank-you for your interest in my horses!
---
"DFN SPOOK SMARTCASPER"
2019 SORREL TOVERO (SOLID WHITE) GELDING
APHA #1093,235
SIRE:SPOOKS DELTA DUDE
DAM: ELPHABELENA (daughter of SMART ARISTOCRAT out of DOC OLENA daughter Kimberlena)
"CASPER"
If you are looking for a SUPER NICE APHA gelding with TONS of potential, here is one to look at!!
"Casper" is a carbon-copy of his sire – both in looks/build as well as personality! SUPER good looking & built like an athlete, he's super friendly & very easy to work with. Unfortunately, he got left behind & he is just getting started under saddle (as of Dec 2021), making him late for the futurity/derby scene, but he definitely has tons of potential as a bit of a longer-term project to be a competitive working cow horse, or definitely any of the popular RANCH classes and you can bet your boots you'll get noticed when you step into the pen with this FANCY guy under your saddle!! 
With his breeding and good-looks, Casper will definitely get you noticed!!
Casper has been started under saddle & is doing well so far
Please contact for current pricing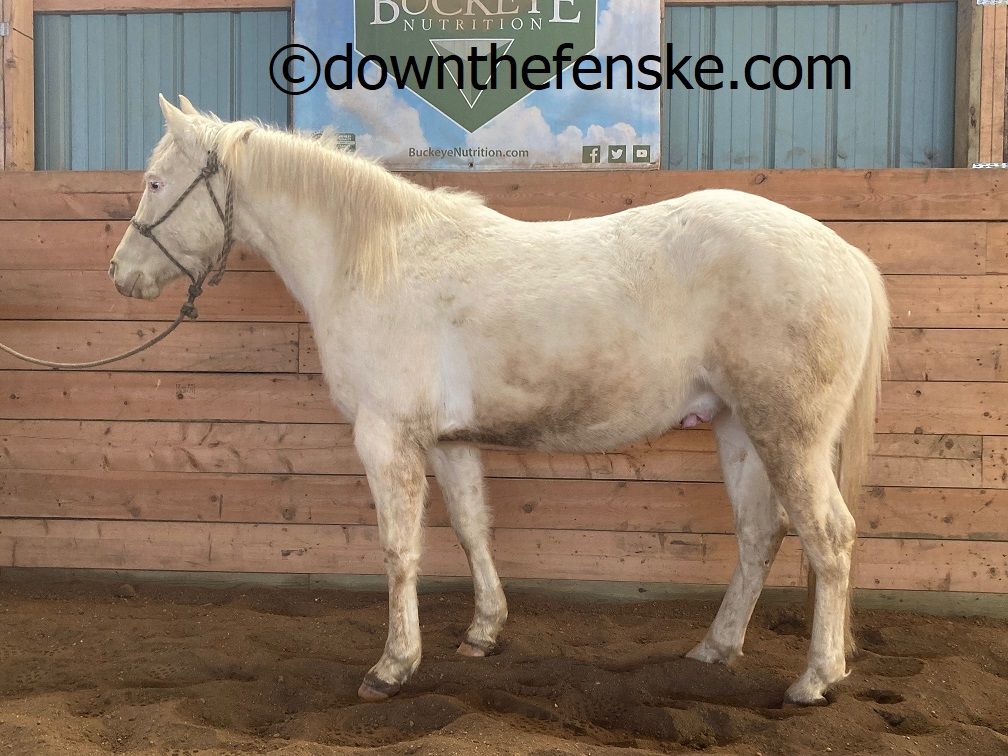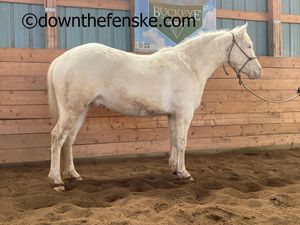 ---
"DFN SPOOKS LUCKY JACK"
2019 SORREL TOVERO GELDING
APHA #1092,483
SIRE: SPOOKS DELTA DUDE
DAM: LUCKYDEE TEENA
"JACK"
Teena's foals have become quite predictable in not only color, but style and type.  They seem to always have the pretty little head/face and a good stout, solid body to go with it.  Teena's past foals have been very versatile, and most are in working homes with many good reports back about great minds and willingness/trainability.  Reports back say they've tried everything from some reining work, cowboy challenge, mounted shooting and cow work and have enjoyed and been successful at all of the above.
This guy so far is proving to be friendly, smart and wanting to learn! He'll be right at home with any job on a ranch or doing any number of the competitive avenues somebody might want to point him towards!!
JACK HAS BEEN SOLD!!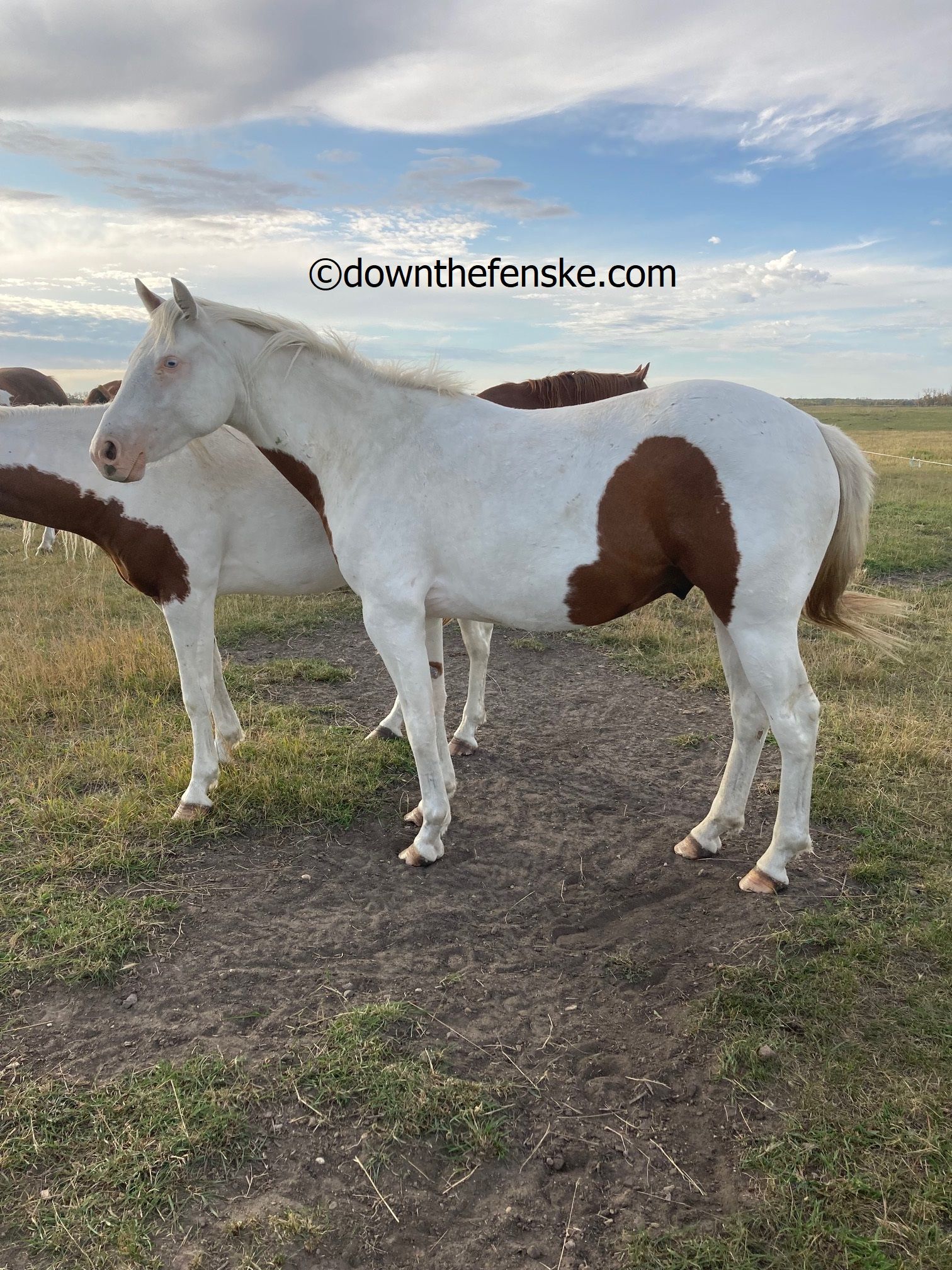 ---
DFN CANT SPOOK ME
2021 BAY (SOLID) COLT
SPOOKS DELTA DUDE X MAGNIFICENT STING (QH)
APHA #1152,800
"PATRICK" is one of the friendliest colts I have raised.  Super easy to work with and wants to learn and please!  His pedigree says he should be a cow-horse but he should also excel at reining, ranch-work or any number of jobs you could find for him!  
Bonus points for those of you who don't like "all that white" is that Patrick has only one tiny little sock and is otherwise totally bay so he might save you a trip or two to the wash-bay! 
PATRICK HAS BEEN SOLD!!  THANK YOU MACKENA!!