I currently have a few horses ready for sale at the ranch. 

If you see something that may interest you please feel free to contact me to ask any further questions you may have. 

The horses listed will continue to be handled, &/or ridden and used until sold so prices may be subject to change as they get more time under saddle &/or experience.

If you are interested in a prospect from my breeding program or any of my foals or upcoming foals please feel free to contact me to discuss any plans for upcoming foals or prospects as well.
At the moment I do not have any started/broke horses for sale, but i do have a number of really nice youngsters who have great potential in the show-pen or as working horses!! 
 
2023 foals Arriving May/June!! Information on FOAL page 
Thank-you for your interest in my horses!
---
"DFN SPOOK SMARTCASPER"
2019 SORREL TOVERO (SOLID WHITE) GELDING
APHA #1093,235
SIRE:SPOOKS DELTA DUDE
DAM: ELPHABELENA (daughter of SMART ARISTOCRAT out of DOC OLENA daughter Kimberlena)
"CASPER"
If you are looking for a SUPER NICE APHA gelding with TONS of potential, here is one to look at!!
"Casper" is a carbon-copy of his sire – both in looks/build as well as personality! SUPER good looking & built like an athlete, he's super friendly & very easy to work with. Unfortunately, he got left behind & he is just getting started under saddle (as of Dec 2021), making him late for the futurity/derby scene, but he definitely has tons of potential as a bit of a longer-term project to be a competitive working cow horse, or definitely any of the popular RANCH classes and you can bet your boots you'll get noticed when you step into the pen with this FANCY guy under your saddle!! 
With his breeding and good-looks, Casper will definitely get you noticed!!
Casper has been started under saddle & is doing well so far
CASPER HAS BEEN SOLD!!   Thank you Carey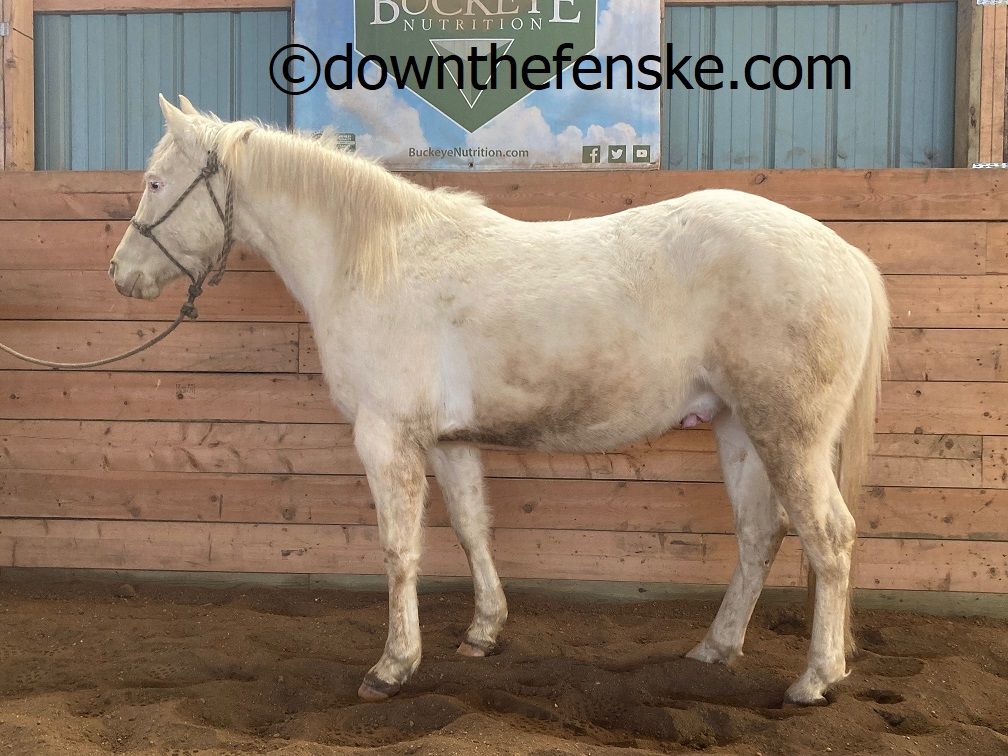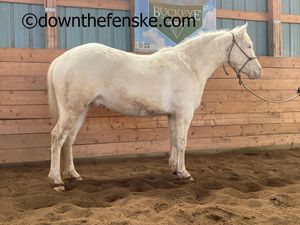 DFN COLOR ME SPOOK
2022 SORREL TOBIANO COLT - Spooks Delta Dude x Do Be Colord
"Chester" has the build, look and attitude to be a great cow horse prospect & if you add in his pedigree he should be one to do great things in the future!!
He will make a great working cowhorse show prospect or will make a great working ranch horse, whichever you prefer.  
5 panel N/N via parentage
Chester has been SOLD!!  Thank you Riley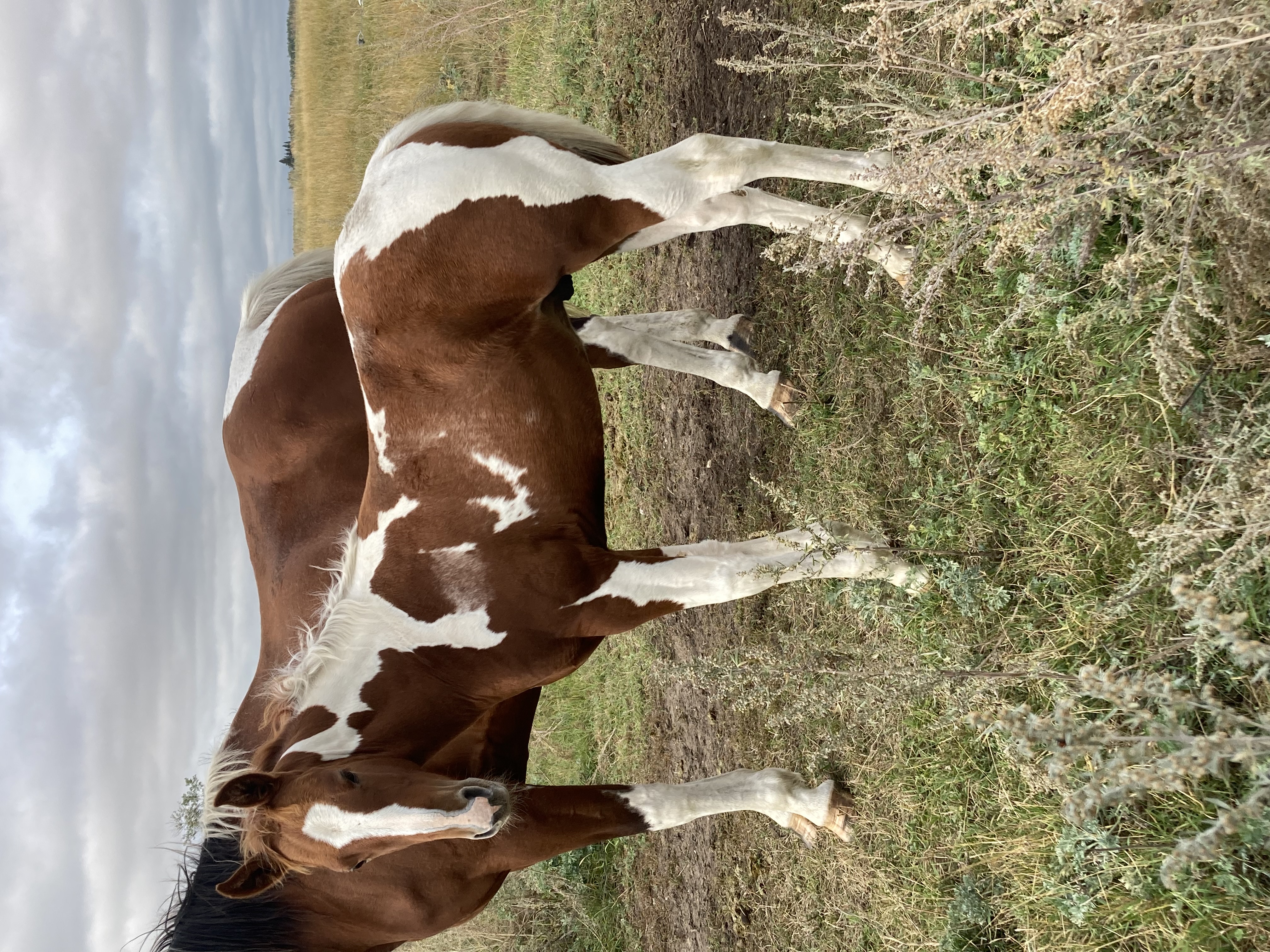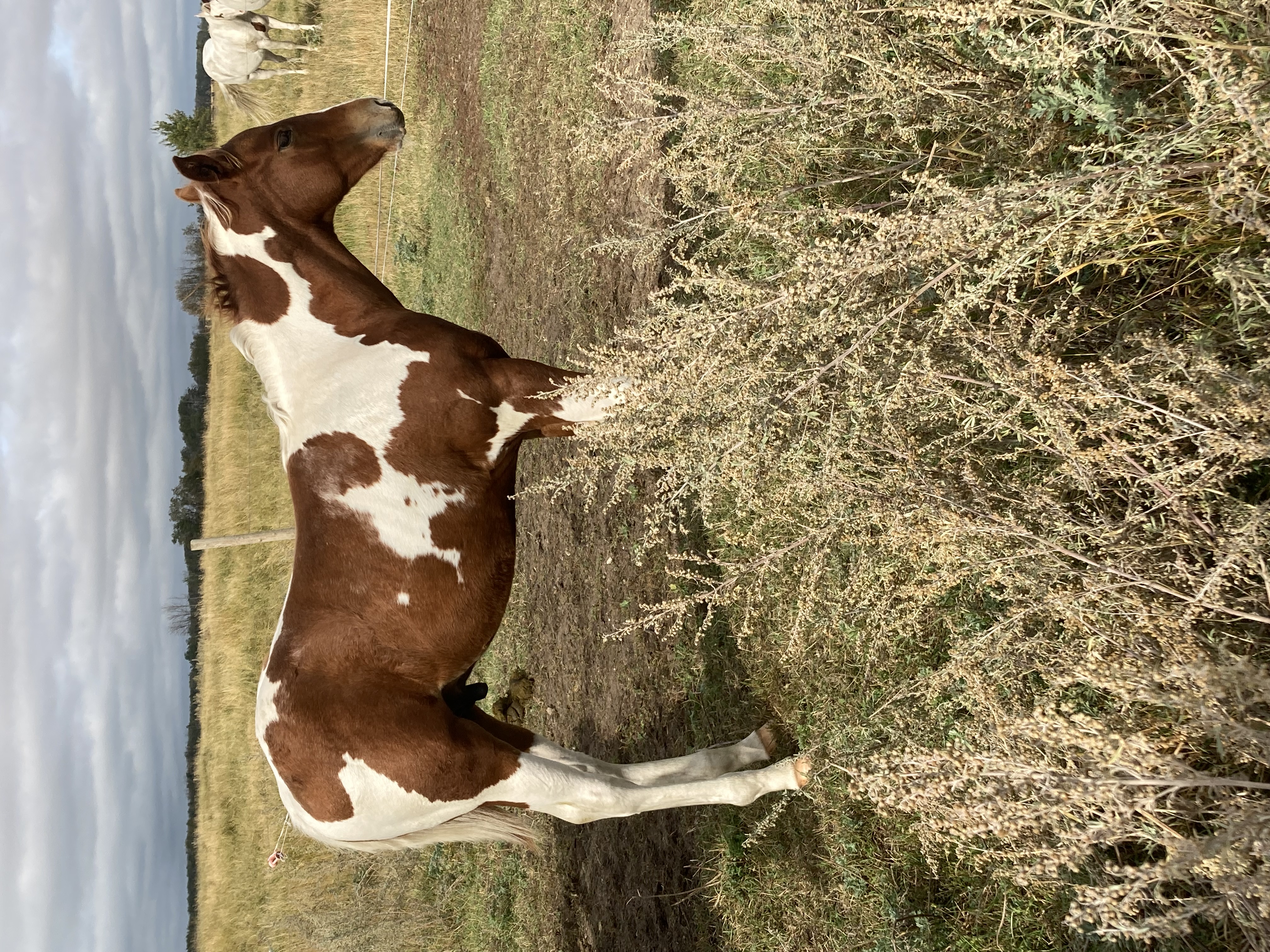 "DFN SPOOK YA STAIT"
2022 SORREL TOVERO COLT - Spooks Delta Dude x Rein Dancin Strait 
This guy has the looks and pedigree to be a great performance prospect!!  Full siblings doing great in the rodeo arena, both roping and running barrels!  
He would also make a great working ranch horse.
Homozygous for TOBIANO.  If you are looking for a stallion-prospect he will always sire Tobiano on his foals.  Also carries Splash (SW1/N)  for some added variety!
5 panel N/N as well as Overo Lethal White N/N via parentage
Please contact for current pricing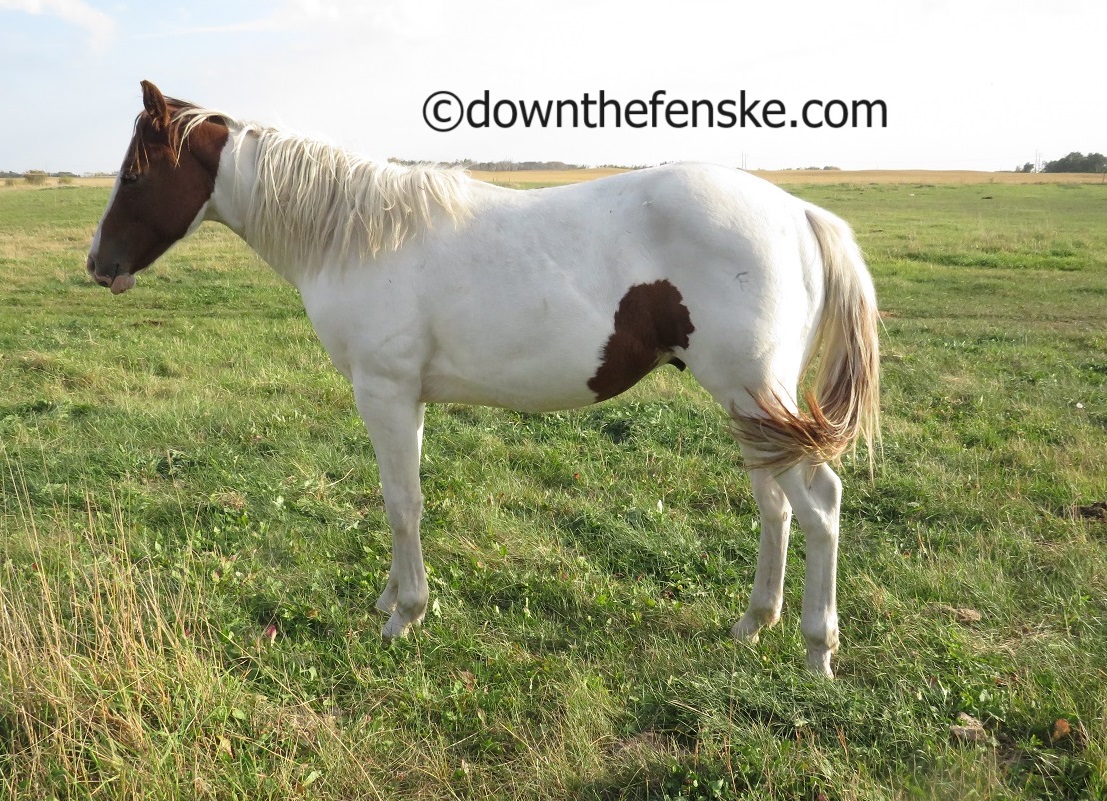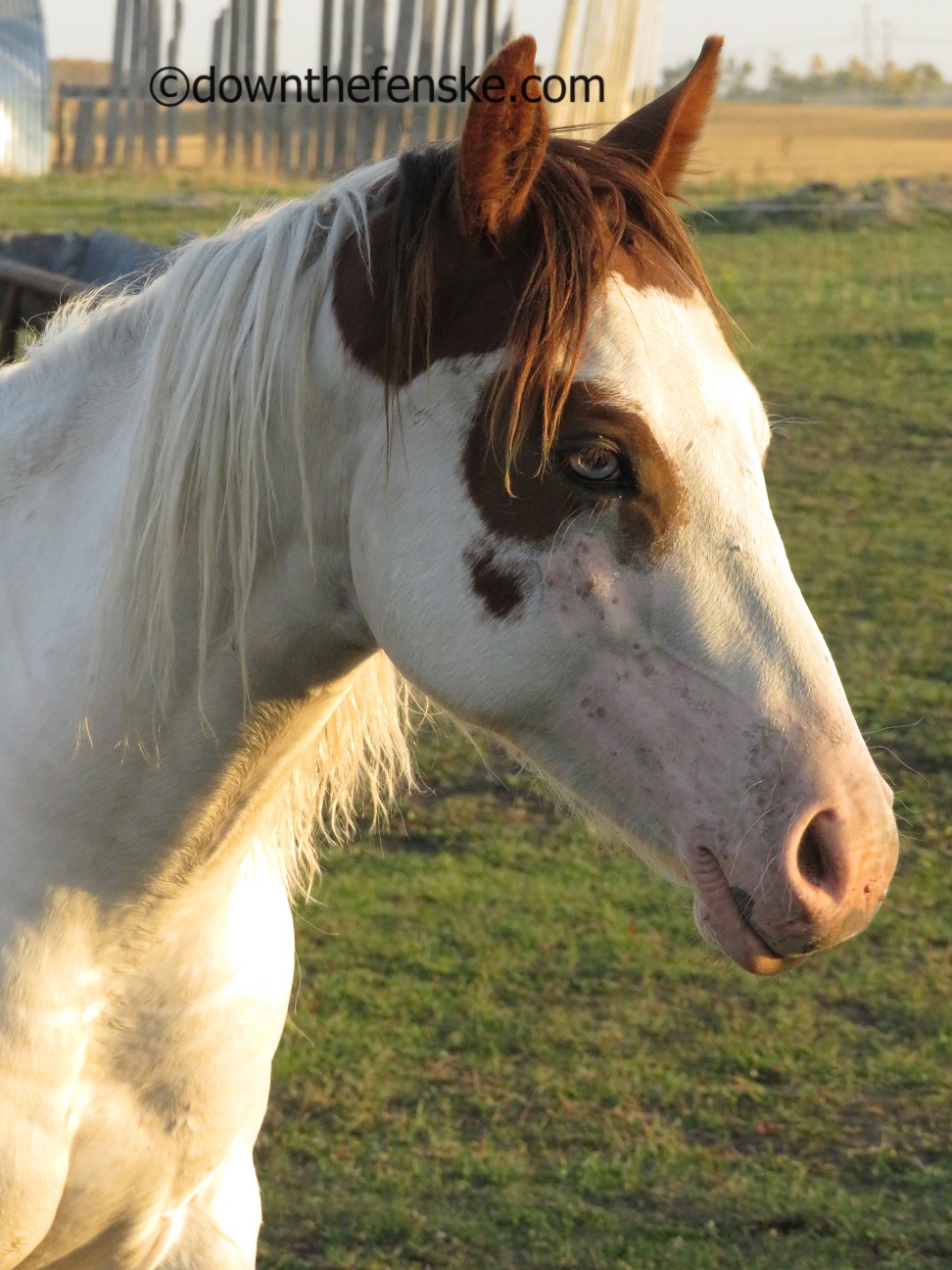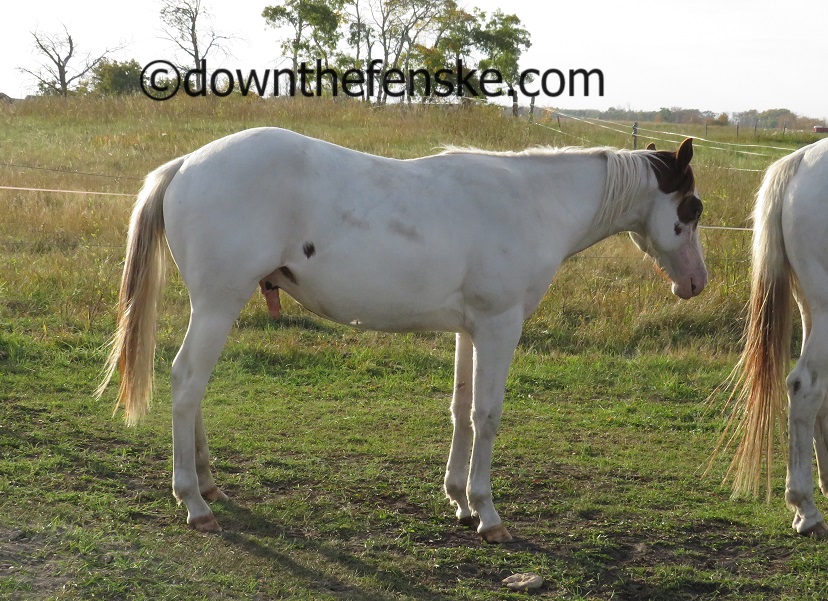 "DFN SPOOK KIT"
2022 SORREL TOVERO FILLY  - Spooks Delta Dude x Smart Lil Kit 
Everybody is always asking for a FILLY by Spooks Delta Dude & this is currently the only filly being offered from my 2022 foal-crop!  She is a good, strong-built, easy to work with filly!!  She should excel in anything you might ask her to do in the performance arena & then some!!  Both her sire & dam are extremely athletic so this filly should be able to stop and spin on a dime & give you some change!
A full brother is doing great things in the APHA show-circuit in Pennsylvania, USA. 
She is a HERDA carrier Hrd/N but N/N on the other 4 diseases on the panel.
Color DNA is Tobiano T/N and Splash SW2/N 
Please contact for current pricing  (preference given to someone who will show prior to breeding)