When reading the accomplishments on this page, something to keep in mind is that Spooks Delta Dude has NEVER been to a Professional Trainer..he has accomplished all of these things while being trained and ridden exclusively by his NON PRO owner.  Myself, as his owner, am very proud of all we have accomplished together, however when you consider this fact it brings into perspective just how amazing this horse really is!!  
I am very proud to say that every bit of his training has been done with myself in the saddle.
(of course, I have many people to THANK and many Sask cowhorse and cutting trainers have helped me along with way in terms of lessons, advice & clinics over the years, but I am pretty proud to say I'm the only trainer to have ever been on his back)


Spooks Delta Dude has earnings of OVER $20,000 in reined cowhorse, ranch cutting & reining & is now building up his resume as a SIRE of some AWESOME cowhorse offspring!!! 
SPOOKS DELTA DUDE is currently at the TOP of the list of APHA Reined Cow Horse SIRES!!
Spooks Delta Dude #1 SIRE of APHA Cow Horses 
For BOTH of the 5 year time periods of (2016-2020) & (2017-2021)
Spooks Delta Dude is SIRE of
#1 APHA Reined Cow Horse of 2020 DFN SPOOKY CAT!!!
Please refer to my "SHOW STRING" page or the "RANCH NEWS" to see what his offspring have been up to
I promise they are doing GREAT THINGS, just as their sire expected!!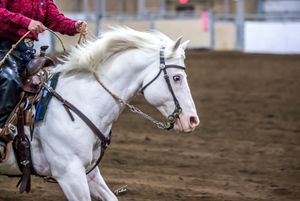 SPOOKS DELTA DUDE:
2018 CANADIAN SNAFFLE BIT FUTURITY - NON PRO BRIDLE CHAMPION!!!  
2017 APHA WORLD CHAMPIONSHIP SHOW: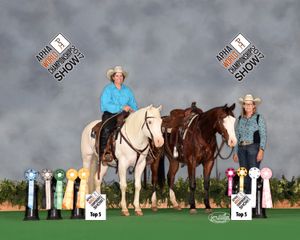 SPOOKS DELTA DUDE:
3RD PLACE AMATEUR WORKING COW HORSE
3RD PLACE OPEN/SENIOR WORING COW HORSE
6TH PLACE AMATEUR RANCH RIDING.
9TH PLACE AMATEUR REINING
15TH PLACE AMATEUR RANCH TRAIL
DFN SPOOK A DOC:
2ND PLACE: NON PRO 4/5 YR OLD WORKING COW HORSE CHALLENGE
3RD PLACE: OPEN 4/5 YR OLD WORKING COW HORSE CHALLENGE
4TH PLACE: OPEN/JUNIOR HORSE WORKING COW HORSE
5TH PLACE: AMATEUR WORKING COW HORSE
2015 APHA WORLD CHAMPIONSHIP SHOW:
RESERVE WORLD CHAMPION - NOVICE AMATEUR REINING
3RD PLACE - AMATEUR WORKING COWHORSE
5TH PLACE - OPEN SENIOR WORKING COWHORSE
15TH PLACE - AMATEUR REINING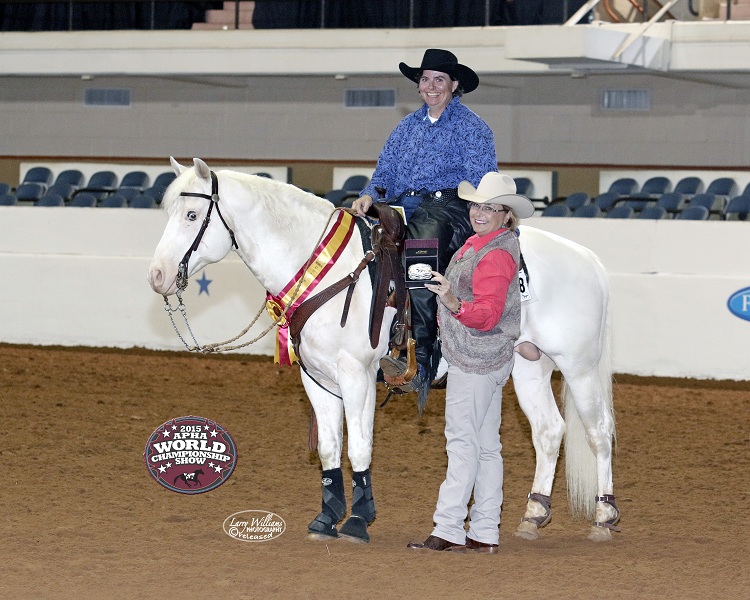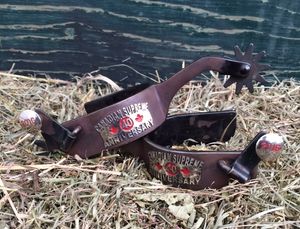 2016 CANADIAN SUPREME
RESERVE CHAMPION
NOVICE-NON-PRO BRIDLE
(NON-PRO BRIDLE 4TH)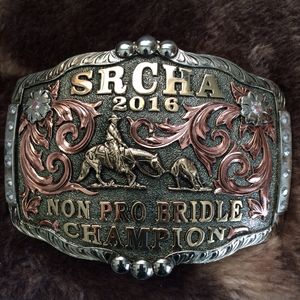 2016 SRCHA FUTURITY/DERBY
NON-PRO-RIDER CHAMPION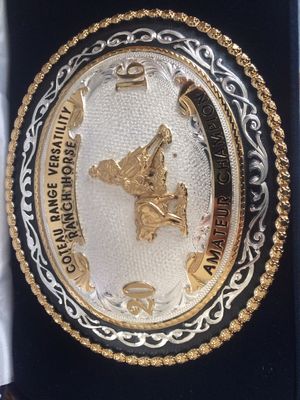 2016 AMATEUR ALL-AROUND CHAMPION
COTEAU RANCH VERSATILITY RANCH HORSE
ALL BREED (AQHA + All Breed) COMBINED









2015 CANADIAN SUPREME
3rd PLACE NOVICE-NON-PRO BRIDLE HORSE 
4th PLACE NON-PRO BRIDLE HORSE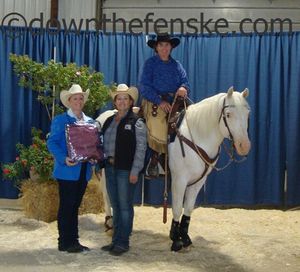 2015 - COTEAU RANGE RANCH HORSE VERSATILITY
ALL BREED CHAMPION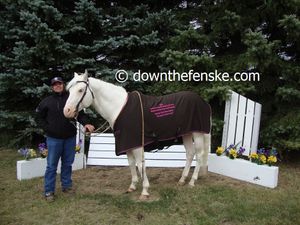 2015 - SOUTH EAST SASKATCHEWAN DRESSAGE SERIES
WESTERN DRESSAGE - BASIC LEVEL SERIES CHAMPION:
SPOOKS DELTA DUDE

Tied for reserve series champion Basic Level SPOOKSSTRAITSONOFAGUN aka "Bandit"




2014 CANADIAN SUPREME - 3rd PLACE NON-PRO BRIDLE HORSE


2012 SRCHA Vetoquinol "HORSE OF THE YEAR"
Saskatchwan Reined Cow Horse Association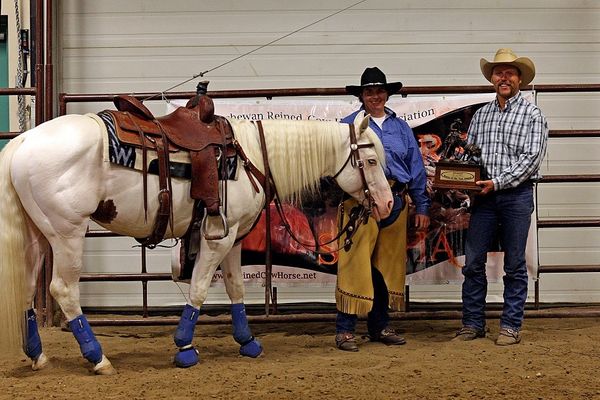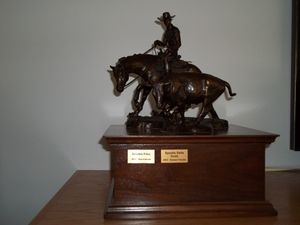 2012 SRCHA Year-End CHAMPION Junior Horse (open) 4 & 5 Yr old Class
2012 SRCHA Year-End RESERVE CHAMPION  Non-Pro Rider Class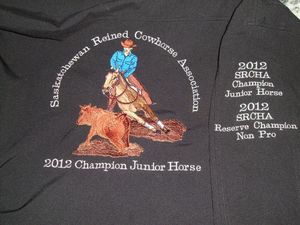 2011 SRCHA Year-End RESERVE CHAMPION Junior Horse (open) 4 & 5 Yr old Class



2010 SRCHA 3 & 4 Yr Old NON PRO CLASSIC Champion BUCKLE WINNER
2010 SRCHA Year-End RESERVE CHAMPION 3 Yr old Snaffle Bit (open)
2010 SRCHA East-Hill Quarter Horses Weekend Aggregate Champion 3 Yr old Snaffle Bit (open)