Here is a page devoted to the Down The FENSKE & Spooks Delta Dude colts that have gone on to do GREAT THINGS in new homes away from the home-ranch!!
If you have one of my foals and would like to have him added to my "BRAG PAGE" please forward me some info (& hopefully a photo or two) and I will be more than happy to brag about my/your "kids"
DFN SPOOKS JOKENSTRAIT – 2014 Gelding (Spooks Delta Dude x Rein Dancin Strait)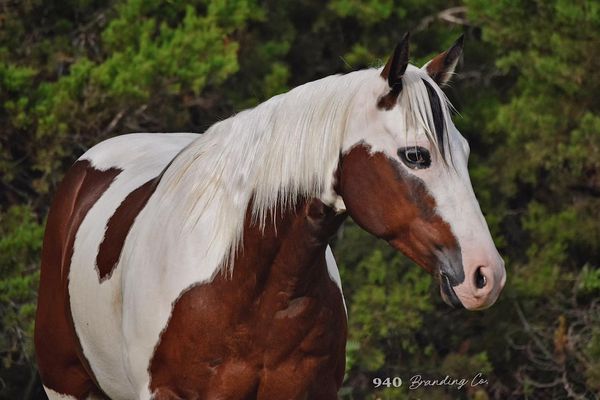 "Joker" was sold as a started/green youngster & I had actually lost track of him for a couple of years.  Imagine my surprise when I had a friend send me a photo of him entered in the Premier Horse Sales - Best of Texas Sale in Fort Worth Texas, and a  link to a very impressive YouTube video!!  (see video here: Lot 47 DFN Spook Jokenstrait Offered by SKC Livestock - YouTube ). 
I was excited to see that he brought $35,000 (US $$) at the sale!!
Joker - who was renamed "Zorro", it seems, had a pretty interesting life in the time between my news about him - here is what his sale write-up had to say about him:
Talk about unique!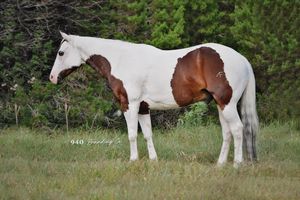 Go do the cow horse, go back to the reining or make him a super fancy ranch rider, stock show classes or do the versatility classes! Endless options for this extremely talented Paint gelding!!
Zorro is an own son of SPOOKS DELTA DUDE, Equistat #1 APHA Reined Cow Horse SIRE (2015-2020) and is sired by the great SPOOKS GOTTA GUN an NRHA $2 Million dollar sire!!! This horse has been a blast to ride and have in the barn, his talent and will to please are unmatched! Zorro is a true blue all around horse. He has spent 8 months with a reining trainer. He has also been Levis main mount in the feed yard and is finished as a ranch horse. Zorro is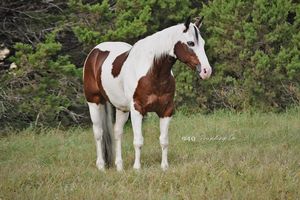 solid in all aspects of ranching. He's also been used on a cow calf operation in Oklahoma dragging calves to the fire, doctoring sick cattle, sorting, gathering, ect. Zorro is no stranger to a full days work and has a big heart and a lot of try. If you would be looking for a rope horse prospect Zorro would make an incredibly good one overnight. He has plenty of run and rate. He is cowy and versatile, along with a good mind and a stellar work ethic! Zorro would also excel in the ranch versatility or ranch riding classes, he moves beautifully and has the presence to get you noticed. Sorting would also be a great career for this one of a kind gelding! He is smooth and has easy transitions into his gaits, a big stop, and fancy spins. Zorro has a fun personality and is in your pocket most of the time. He's easy to catch and a perfect gentleman to handle and be around. This is a horse that craves attention! He hauls great, stands for the farrier and to be bathed regularly, and gets along very well with other horses. We have also rode Zorro through the rocky terrain of the Palo Duro Canyon, he is solid and sure footed, and he will cross water, down trees, bridges, and any other obstacle you ask him to.