Foaling-season 2022 now officially complete!! This year, I was overwhelmed with COLOR!!  We've got a LOT of white going on in my foal pasture!!  That said, I am once again very excited about the quality of the foals, who will be capable of pursuing dreams as cowhorse, reining, cutting or ranch-horse prospects, sired by none other than Spooks Delta Dude. I have a great group of top-quality mares who are great moms, so now I have the fun of watching them all grow and develop as the summer passes!!  All of the babies born this spring are sired by the one and only SPOOKS DELTA DUDE!
 I feel these foals will make any one proud to own a
"Down The FENSKE" prospect !!

If you are interested in any of my foals (or older prospects) please let me know & arrangements can be made to stop in and see them, or if you are further away, I can give you additional information and photos.  For more information on my mares, each is also featured (including full pedigree) on "Mares" page. 

For more day-to-day type updates throughout the year, also check out Spook's facebook page at www.facebook.com/spooksdeltadude
as updates will be posted there more often throughout the summer as the babies grow.
Foals available from 2021 & earlier are now posted on the "SALE BARN" page

Spooks Delta Dude has been enrolled in the Saskatchewan Reined Cow Horse Stallion Incentive program - making his colts eligible for nomination and some extra payout in the future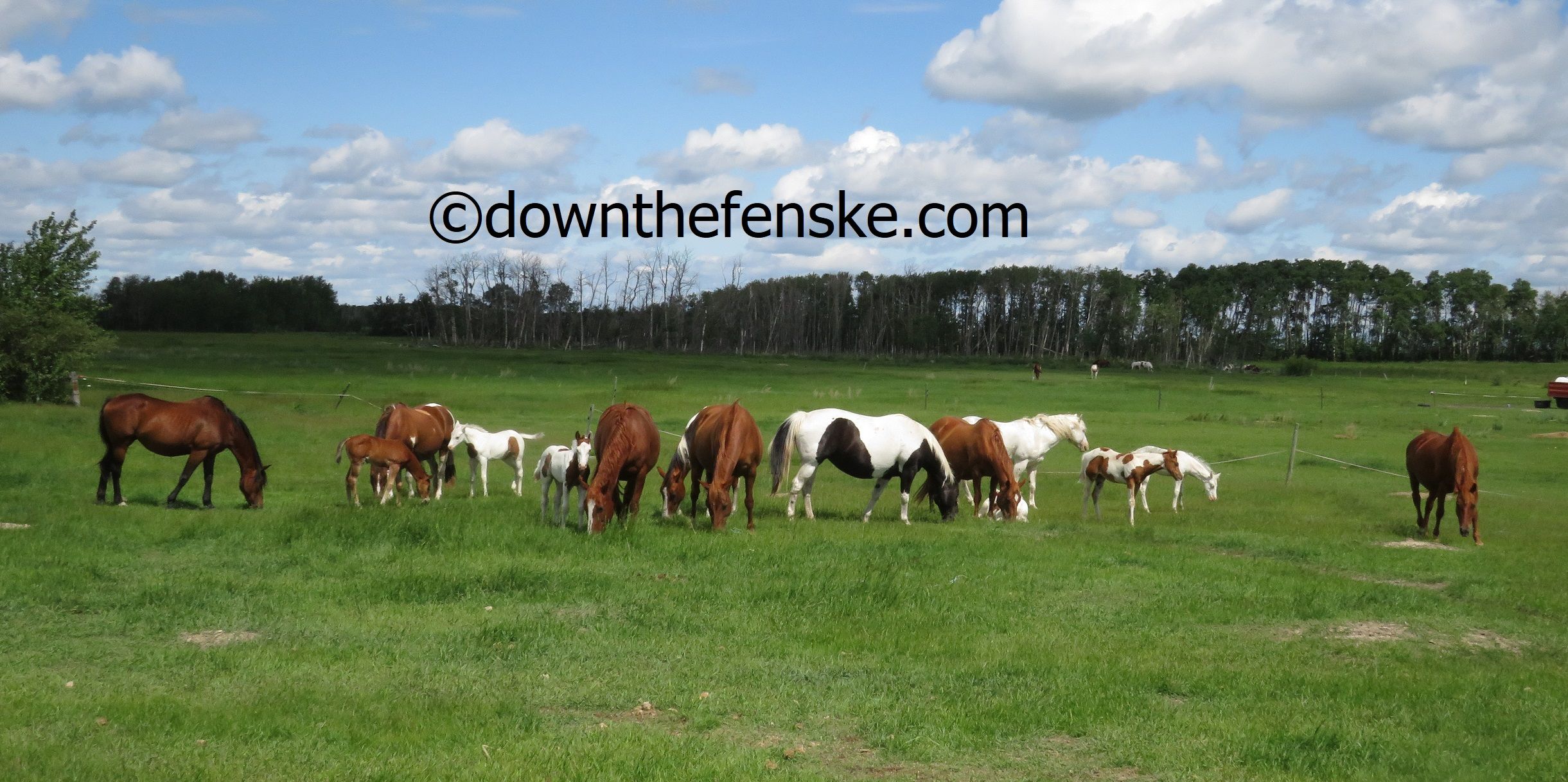 2022 Foals
For Pedigree information on the mares please see the Mare page
2022 foaling-updates posted below.  
ELPHABELENA - Sire: Smart Aristocrat  Dam: Kimberlena (x Doc Olena)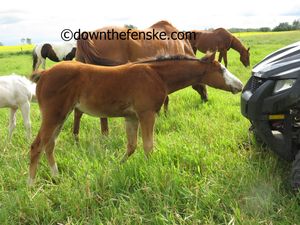 "Ella" has been an awesome producer in my program!  She had a beautiful Bay Splash FILLY on May 16. This one will NOT be for sale!
ATHENA LIL PEP - Sire: Athena Puddy Cat  Dam: Ellie Pip (x Mister Dual Pep)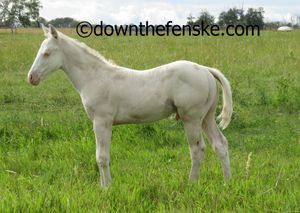 "Sofie" is a new addition to the broodmare band and this is her first foal with Spooks Delta Dude.  Sofie had a beautiful, strong, MAX-white (Sorrel Tovero) COLT on May 22.  A true "unicorn" 
"UNO" has already been spoken for  & will be heading to AB after weaning.
DO BE COLORD - Sire: Color Me Smart   Dam: Dobie Pep (x Dual Pep)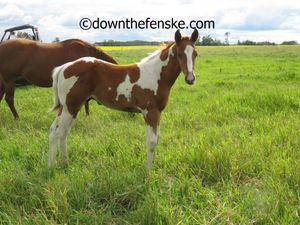 "Princess" has had a  few foals for me and the quality is always exceptional!  She had a strong, correct, sorrel Tobiano COLT on June 6.  "Chester" is possibly homozygous for Tobiano & should be happy to work a cow for you!!
Chester will be 6 panel N/N through parentage
He is currently available - deposit will hold until weaning
SMART LIL KIT - Sire: Smart Beckett   Dam: DMAC Spoonful of Kit (x Heza Peptospoonful)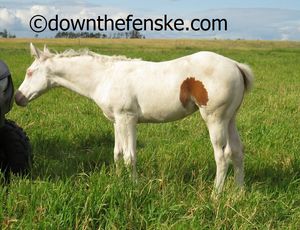 "Skittles" has had some beautiful babies for me in past and had another beauty on May 26 - this time a beautiful Sorrel Tovero FILLY.
"Pearl" is growing up into a strong correct filly! She should be able to handle any kind of cow work in a few years!!  You would not go wrong with this filly, I wish I could keep her too!
She is the only filly being offered for sale out of this years crop. A deposit will hold until weaning.
REIN DANCIN STRAIT- Sire: Strait Starbuck Robin (x Strait From Texas)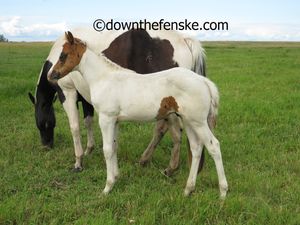 Dam:Blades Lucky Dancer.  
Rein has had a few years off from being a mom, but had a nice strong Sorrel Tovero COLT on May 31.  It is VERY likely that this guy will be Homozygous for Tobiano & is guaranteed to be 6 panel N/N. 
He is growing up into a really nice colt that I'm sure will be happy to take you any number of directions!!  His full sister is doing well in the barrel pen & the way this guy moves I'd guess he might enjoy that also.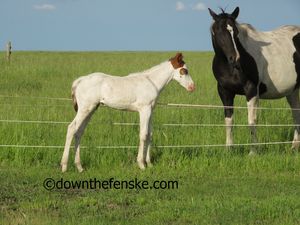 currently available - deposit will hold until weaning
OMEGA KITTY - Sire: High Brow Cat   Dam: Omega Smoke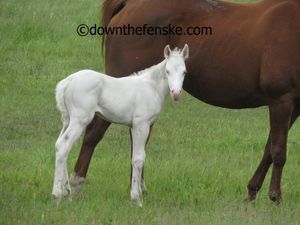 "Kat" is always the mare that EVERYBODY always asks if she is in foal for spring and I'm happy to say that once again YES she is!!  Kat is the dam of our number one cow-horse gelding DFN SPOOKY CAT and we all hope she has another one just like him every spring!! 
She decided to keep up with the white-theme we had going on this spring!  Meet "Kitty"!! This little gal is going to leave her mark in the APHA Cow Horse World
NOT FOR SALE
For more info on my mares (including full pedigrees) please click over to the "MARES" page