Foaling-season 2021 is complete!! This year, I had a smaller than usual foal crop but I am very pleased with quality foals who will be capable of pursuing dreams as cowhorse, reining, cutting or ranch-horse prospects, sired by none other than Spooks Delta Dude. I have a great group of top-quality mares who will be exposed this spring and I am very excited to watch these babies hit the ground in 2022 & grow and develop as the summer passes!!  All of the babies born this spring were sired by the one and only SPOOKS DELTA DUDE!
Now that the foals have arrived, you can see the quality that I feel will make any one proud to own a
"Down The FENSKE" prospect !!

If you are interested in any of my foals (or older prospects) please let me know & arrangements can be made to stop in and see them, or if you are further away, I can give you additional information and photos.  For more information on my mares, each is also featured (including full pedigree) on "Mares" page. 

For more day-to-day type updates throughout the year, also check out Spook's facebook page at www.facebook.com/spooksdeltadude
as updates will be posted there more often throughout the summer as the babies grow.
Foals available from 2020 & earlier are now posted on the "SALE BARN" page

Spooks Delta Dude has been enrolled in the Saskatchewan Reined Cow Horse Stallion Incentive program - making his colts eligible for nomination and some extra payout in the future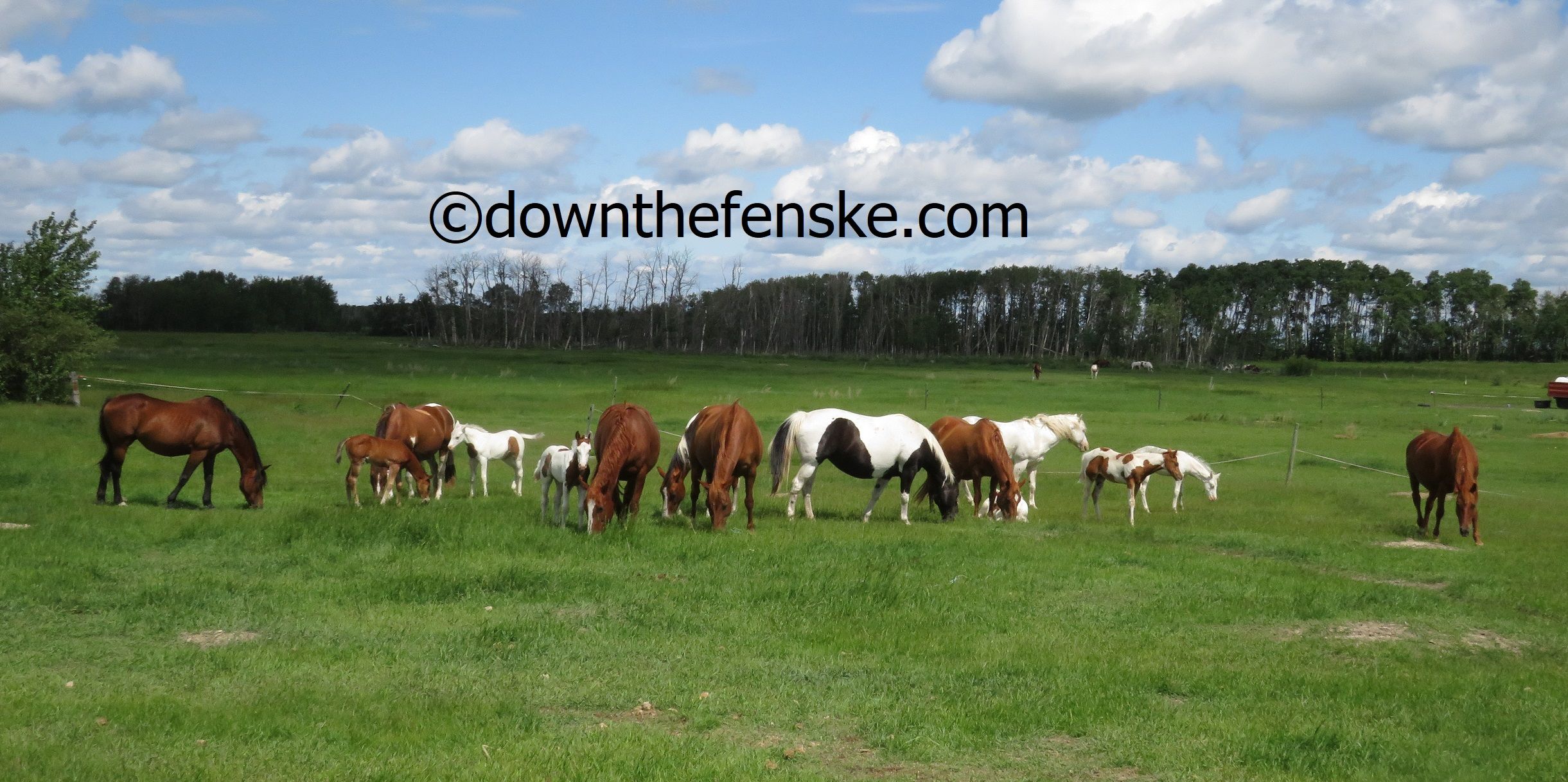 2021 Foals
For Pedigree information on the mares please see the Mare page
"WILLIS" - MAY 23, 2021 - BAY SPLASH COLT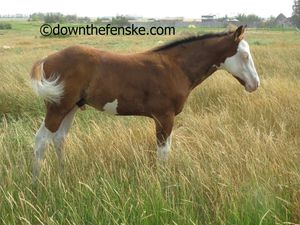 This is a FANCY and BEAUTIFUL Bay Splash COLT that has potential written all over him
Dam, Elphabelena is a QH daughter of SMART ARISTOCRAT out of Kimberlena (daughter of Doc Olena) who has produced over $60K NCHA/NRCHA
Sire is SPOOKS DELTA DUDE with all his amazing accomplishments!! 
This colt's older full-sister has been my main cow-horse show horse for the last few years, and last year's colt is doing awesome in Tennessee looking forward to a show-career also!!
This guy will be available at weaning - please contact for further details 
"PATRICK" - JUNE 1, 2021 - BAY SOILD COLT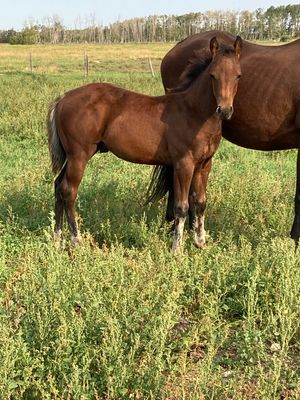 PATRICK is a sweet, correct prospect - he may be lacking in the "paint color" but he's FULL of quality and potential!! 
DAM, Magnificent Sting is a QH grand-daughter of DOCS STINGER & MONTANA DOC and has been a consistent producer of quality colts for me. 
This will be Maggie's last foal as she is ready for retirement
this colt will be offered for sale - please contact for details
"FANCY" - JUNE 10, 2021 - BAY SPLASH FILLY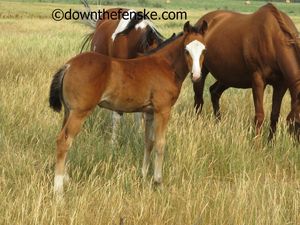 FANCY looks like she is going to follow in the footsteps of her older siblings and will very likely be a force to be reckoned with in the cow-horse arena in a few years!!
DAM, Omega Kitty is my QH daughter of the great "HIGH BROW CAT" and has been my top producing mare in my program! 
this filly is not available at this time
For more info on my mares (including full pedigrees) please click over to the "MARES" page